Earlier this week one of the worst-kept secrets in football was brought out in the open as former United States coach Bob Bradley officially took charge of Egypt's national team.
The appointment comes with the Egyptian game arguably at its lowest ebb in recent years: while it was previously the case that the country's repeated failure to qualify for World Cups was pacified by repeated success in the Africa Cup of Nations, where the Pharaohs emerged victorious from three successive tournaments, they will not even have the chance to defend their title in 2012
Two draws and three defeats in qualifying has meant that even with a game to spare they are guaranteed bottom spot in a far-from impossible group also containing Niger, South Africa and Sierra Leone.
Results have perhaps had less of a role to play in coach Hassan Shehata's departure than the internal politics which have dominated recent months, but resign he has, and after three months of waiting Bradley has been selected as his replacement.
One consideration surely relevant to the Egyptian FA's desire for change is the relative international success enjoyed by their continental neighbours under the stewardship of foreign coaches.
Most striking is Ghana's run last summer under Serbian coach Milovan Rajevac, when they were the width of a crossbar away from being the first African team to reach a World Cup semi-final, but that was just the tip of the iceberg.
Plenty had already been won over by the performance of the Black Stars four years earlier in Germany under another Serbian, Ratomir Djukovic, while Goran Stevanovic – the third man from the Eastern European nation to lead the team in the space of five years – pushed Brazil to their limits in a recent friendly despite his side playing the bulk of the game with 10 men.
In the last decade Senegal took Turkey to extra-time in the 2002 World Cup quarter-finals, with Frenchman Bruno Metsu in charge as they recorded a famous group-stage victory over France, while in the same period Winfried Schäfer's Cameroon were a match for some of the best in the world.
More recently a succession of expatriates bookended by Henri Michel and Sven-Goran Eriksson have turned Côte d'Ivoire from a collection of talented individuals into a team able to hold their own against a Portugal side including the likes of Cristiano Ronaldo and Ricardo Carvalho. Indeed were it not for two unfathomably harsh group-stage draws they might well have been the best-placed among the sides from the continent to threaten to upset the European and South American apple-cart.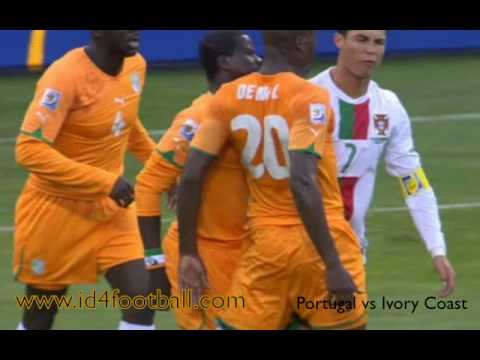 However, while the teams from West Africa have flourished, those to the north have been left in the shade as far as the world stage is concerned.
Tunisia's sporadic success in recent tournaments has dissipated, while after a World Cup qualification burdened by lack of ambition Algeria look set to join Egypt on the list of teams absent from January's ACoN in Gabon and Equatorial Guinea.
Egypt may feel that they are different. They have recent pedigree in the form of their continental triumphs and in Mohamed Zidan  and Mohamed Aboutrika - among others – a group of players capable of doing real damage. However, the results have not been forthcoming, and this is something which Bradley will hope to change using his experience in charge of the US national side.
While admittedly the 53-year-old had his favourites, he also gave the impression to plenty of players that they would be able to play themselves into the first-team reckoning. This meant, both in the 2010 World Cup and the last three CONCACAF Gold Cup tournaments, a team full of players either left out of their club sides or impressing in less glorious surroundings managed to form a cohesive unit that was a match for most opponents.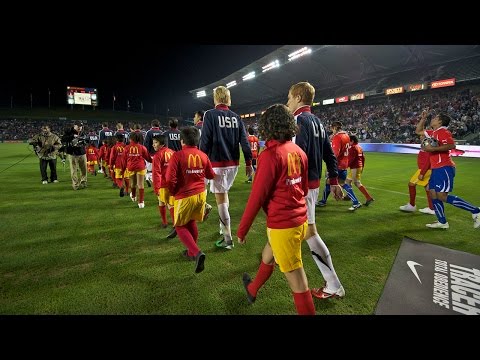 His challenge now will come in the form of replicating those methods in unfamiliar surroundings, and one should not underestimate the MLS background of the former Chivas USA coach in terms of his (albeit limited) success on home soil.
Bradley will need time to acclimatise to the domestic league in Egypt – in which the bulk of recent call-ups play – as well as keeping an eye on those such as Zidan who ply their trade overseas.
The fact that the gap between his resignation from the US job and his appointment in North Africa was so long will be viewed by some critics as a sign of indecision, but I would rather look at it as a period of due diligence.
Providing Bradley is given time by the Egyptian FA he should have success in a role not dissimilar to his last – a country historically seen as one of the best on its continent but which needs an injection of fresh blood to carry it forward.
Can he restore the Pharaohs to their former glories and even become the first foreign coach to lead them to a World Cup since James McCrae in 1934? We will have to wait and see.
Tags:
Bob Bradley
,
Egypt
,
International Football
,
MLS