Cast your mind back to the summer of 1997. A divisive Democrat was in the White House, a young and media-friendly Prime Minister had recently come to power in the UK, and an androgynous teen was troubling the charts with an infectious brand of pop music.
More than fourteen years later and only the names have changed: replace Clinton, Blair and Hanson with Obama, Cameron and Bieber and the story remains the same. And there is a similar theme with Abdul-Salam Bilal, or – as he was legally known in the 1990s – Nicolas Anelka.
It was actually in February 1997 that a young Anelka first arrived in London, the city which three months later would welcome Tony Blair's Labour government with wide-eyed optimism.
A graduate of the prestigious Clairefontaine academy on the outskirts of the French capital, the lanky, nonchalant Versailles-born striker arrived at Arsenal with a nervous swagger and teenage moustache, and an aura which would soon come to reflect much of what the Gunners represented under the prolonged tutelage of then-relatively unknown Arsène Wenger.
Wenger's £500,000 investment would soon turn into an effective £20m plus the twilight years of Davor Šuker as Anelka was shipped off to Real Madrid, but not before helping Arsenal to a famous league-and-cup double.
That was supposed to be the start of a world-beating career for the man who would several years later convert to Islam and change his name, and for all his off-field and international têtes-à-tête few can criticise his consistency at club level.
However this season, at the age of 32, Anelka has faced a genuine struggle for goals for the first time since those distant days in Madrid.
As with the earlier spell he lacks a manager prepared to put faith in him, something emphasised by André Villas-Boas' recent proclamation that Anelka – along with Brazilian centre-back Alex – would be allowed to find a new club.
Over the course of his 15-year-career Anelka has played for eight clubs in four different countries, but he could soon be set to up those numbers to nine and five respectively following talks with MLS expansion side Montreal Impact – talks which head coach Jesse Marsch have been described as "very good."
The willingness of the striker to pursue a new deal immediately rather than sitting out his Chelsea contract suggests his main priority is to keep playing regularly and prolong an already-impressive career as much as possible.
This also ought to have set off alarm bells in the heads of the Impact's rivals, perhaps encouraging them to get on the phone right away.
Some might be concerned by the MLS adventures of another former Arsenal and France striker, but they shouldn't be.
Thierry Henry has been associated to various degrees with some of the off-field problems experienced by the New York Red Bulls – albeit not as much as some other members of the squad – but that should not be used to disguise the positive goalscoring contribution he has made over the last 18 or so months.
If any club (not just Montreal) can get Anelka firing on all cylinders – or even a small fraction of his cylinders – and doing so within a system where he is free to enjoy his soccer and live comfortably, then the finishing instinct which showed its face so well in England, France and Turkey will surely show its face once more.
Furthermore, as with his spells in Bolton and (to a slightly lesser extent) Manchester, an in-form Anelka can be all it takes to force nominally lesser players to up their game.
The outstanding issue, of course, is the unwanted 'Le Sulk' reputation which has harshly but at times justifiably overshadowed a fine career to date.
Major League Soccer is well set for hard-working forwards, while most clubs have at least one skilful foil for a target man. Too few, however, have the complete package – that is why even now Nicolas Anelka would be an asset to any team in the competition.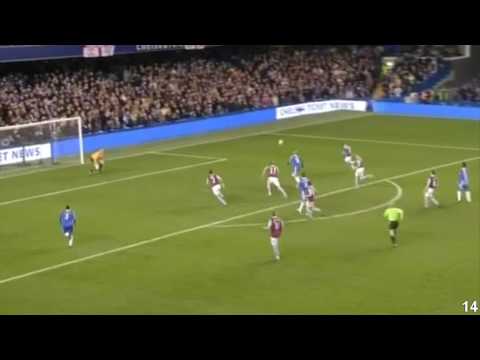 Tags: Abdul-Salam Bilal, arsenal, Arsene Wenger, Bolton Wanderers, Chelsea, Liverpool, MLS, Montreal Impact, Nicolas Anelka, Real Madrid