From organising matches with displaced Iraqi refugees to being spied on by the Turkish authorities, London organisation Football Beyond Borders has gone to great lengths to unite disparate groups through football. Alex Lawson takes a look at a group aiming to bury deep and seething hatchets worldwide through football.
It is 2011, the Arab Spring is sweeping the Middle East as regimes fall rapidly like dominoes in a gale force wind. Amid mass protests, bombings in Gaza and the siege of the Israeli embassy in Cairo, a team of 20 normal lads from a university team in London are attempting to make a stand.
The team from SOAS university, led by captain Joseph Watfa decided to strike a defiant stance to press on and enter Palestine despite direct warnings and Government advice regarding a bombing campaign that warned them not to. The events of the tour, documented in the new film co-directed by Jasper Kain and Matthew Kay titled Over the Wall for which Football Beyond Borders (FBB) attained crowd-sourced funding, defined the core values of FBB.
"It illustrated how football can be used as a political tool. The main arc of the film follows a British football team who are transformed by the experiences they bear witness to in the region that raises their consciousness and their desire to act to bring about change," says Kain. "Football was the medium that compelled the team to go in the first place and was a great way of engaging with local communities, whether it be in the slums of Cairo or refugee camps of the West Bank." The film has since gained billings at the Middle East and North Africa Film Festival as well as the Oxford Human Rights Film Festival later this month.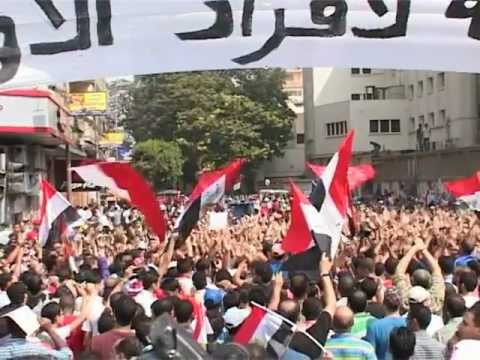 FBB was founded in 2009 by a group of SOAS students, led by Kain, looking to use football to overcome hostility between the British and Iranian governments. In doing so, Kain hoped that the team could unite people through football and "elicit a shared sense of common humanity". Although the team's Iranian visas were rejected, the tour led them to Turkey, Syria and Lebanon as they pitted their talents on the pitch against teams of Turks, Kurds, Armenians, Syrians, Palestinians and Iraqis.
In Turkey, on learning of their mission through clandestine surveillance, authorities demanded the team leave the country or risk arrest. Kain says: "The trip left an indelible mark on many of the young students and forged a collective desire to use football to redress the balance of power in different societies across the globe. This has seen us engage with a variety of communities and issues, including the conflict between the Turks and Kurds, Israelis and Palestinians, kids on council estates in London or the landless communities in Brazil."
Football Beyond Borders work has two elements – both helping young people overcome differences in disparate areas of the world and educating young British students in longstanding conflicts and cultures. Its tenacity in gaining funding has been a key characteristic of its existence as it battles to organise tours to Europe, the Middle East, Africa and South America as well as host international tournaments in London. The organisation has raised £80,000 through everything from tournaments and parties to sponsored runs and crowd sourcing. Journalists Jon Snow, Benjamin Zephaniah and Zeinab Badawi have endorsed its work and provided weight to a cause also backed by teachers, civil servants, film makers, academics, political consultants, researchers, activists and charity workers.
But FBB faces two of its biggest challenges yet this summer. The first is its joint campaign with Red Card Israeli Racism to pressure UEFA into moving the Under 21 European Championships, set to take place in Israel in June. The pro-Palestinian group is looking to take inspiration from the worldwide anti-apartheid movement against racism in South Africa – which saw boycott and disruption of South African rugby tours across the globe over three decades – to rally support to move the tournament. The second of its missions is to unite Serbs, Bosnians and Croats and attempt to remove deep-seated hatred built up over the bloody break-up of the former Yugoslavia in 1992 during a trip to the Balkans later this year. "Our projects always entail an educational component as we try to raise collective consciousness and shift perceptions around certain issues," says Kain. FBB is in talks with QPR and former Anzhi Makhachkala defender Christopher Samba to help their cause to tackle racism in the Balkans. Additionally, UK summer schools for disadvantaged children are planned for later this year.
The organisation, run through the SOAS student's union, remains constrained in its infrastructure without an office, with limited funds, a lack of charity status and with plans to build up relationships outside the university community. "Currently we are run on a very small budget and it hinders the scope of our work," Kain explains. "It is a tough climate to be trying to enact the ambitious projects that we seek to run but we are defiant in our quest to remain alive and true to the cause."
However, there is no lack of ambition within its members' hive of activity. It hopes to host a tournament shortly after next year's World Cup in Brazil fettering male and female teams from across four continents to help promote social justice, land rights, environmental action, alleviating youth unemployment and using sport for development. With an ethos built around bringing down divides, Football Beyond Borders remains an organisation which is not only admirable but essential in a modern world dogged by international conflict.
You can purchase copies of the film Over the Wall at: http://www.walksoflifefilms.com/ or visit a screening of the film at the Oxford Human Rights Film Festival on 24th February, 2013.
Tags:
Arab Spring
,
Community Matters
,
Football Beyond Borders
,
Israel
,
Over the Wall
,
Palestine
,
Red Card Israel Apartheid
,
SOAS